Last week, swimmer Michel Phelps, arguably the greatest Olympian in the modern history of the games, returned to the sport for the first time since pictures of him smoking weed surfaced. I was shocked, and, frankly, offended by the way in which the situation was discussed. Understandably, many in the media were excited for Phelps's return after the way he electrified the Beijing games. From a sports perspective, everyone should be excited.

However, there seemed to be a sentiment that what Phelps did to "get in trouble" was trivial, and that he should be let alone. He's behavior was portrayed as OK, normal, expected for a young man his age. It was argued that he should be shielded from harsh criticism. The will to forgive and forget is astonishing in this situation.

For perspective, we can compare Phelps to another world class at
hlete who is just now re-emerging after participating in illegal activity: Michael Vick. Look at the way this Michael has been turned into a villain. Granted, we live in a society where being mean to dogs is much more frowned upon than smoking weed. Still, as I watched the coverage of Phelps, I couldn't help but wonder, What role, if any, does Phelps's race play in the way we evaluate his behavior. Had that been Allen Iverson or Ryan Howard or LaDanian Tomlinson in that picture would there be the same near-unanimous desire to forget the whole thing?

Maybe there would, but I just can't help but think that the reaction would be substantially different. Not completely opposite, but still different.

This all made me think about what Tim Wise said in This is Your Nation on White Privilege:

White privilege is when you can get pregnant at seventeen like Bristol

Palin

and everyone is quick to insist that y

our life and that of your family is a personal matter, and that no one has a right to judge you or your parents, because "every family has challenges," even as black and La

tino

families with similar "challenges" are regularly typified as

irresponsible, pathological and arbiters of social decay.
Seriously, what if it had been then candidate Obama with the pregnant teenage daughter? He would have been laughed out of the election. In fact, he wouldn't have even run, because he would have known that he had no shot. White girl gets pregnant: "good job not giving the baby up," "everyone makes mistakes," "kids are kids." Black girl
get's
pregnant: "she's irresponsible and promiscuous," "another welfare queen," "what's wrong with
them
?" As much as we like to pretend that we're a colorblind society that wouldn't have such a double standard, we know it's the truth.
But back to marijuana. Why such a different response to blacks and drugs. They are portrayed as criminals who deserve to go to jail. The use of drugs is a major part of the false image that has been drawn of African American youth. It's used as a way to rationalize disparities in education, employment, and incarceration. Black athletes who use drugs are immoral, irresponsible, and bad role models. White athletes just made mistakes.
Michel Phelps v. Allen
Iverson
Barry Bonds v. Mark McGuire
Brett Myers v. Michel Vick
There is a higher standard for black athletes. There is higher standard for blacks in general. Another comparison:
George Bush: recovering alcoholic, bad grades, failed
businesses
, and governor with relatively little power
Barack Obama: head of Harvard Law review, good student, successful community organizer, law professor, successful state legislator, and U.S. Senator
Yet, who is
accused
of succeeding because of "affirmative action"? Who was
labeled
as inexperienced?
So that's sports and politics, with a dash of education.
Then there's the world of
celebrity
. Why isn't rock music
vilinized
the way rap is?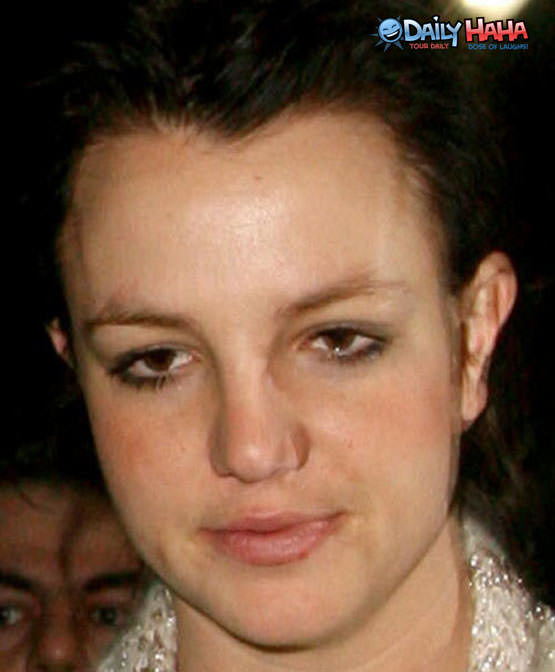 Why is Brittany Spears more acceptable than
Beyonce
? Why are white sexually explicit movies artistic and intellectual, while similar black movies are soft-porn trash?
MTV: American
BET: Immoral
We
coul
d also look at religious commentary.
George Bush can speak at a religious school with racist policies (Bob Jones University did not allow interracial dating without a parent's permission), but Barack Obama is racist for attending Jeremiah Wright's church? And while we're on the subject of Rev. Wright, how is it that he can be
labeled
as r
acist
for making statements based in truth - because American indifference to the world can inflame hatred, and the U.S. does have preventing blacks with
STDs
from
receiving
treatment, and Hillary Clinton really doesn't know what it's like to be a black man - and he's called a racist, but John McCain can make explicitly racist comments and no one flinches?
How do we decide what religious leaders get to be just religious leaders, and which ones must be turned into political figures.
But, I've gone off on a tangent again. The point I set out to make is that blacks are routinely held to a higher standard that their white counter parts. This is especially true when it comes to drug use, and particularly well illustrated in the case of Michel Phelps. Personally, I like Phelps and as a sports fan am not too concerned with his "recreational" activities. I don't think it was a good thing to do, but I'm not loosing any sleep over it. However, in context, I thing the reaction to Phelps shows just how pervasive racism is in our society. If Michel Phelps were black he'd be in a totally different situation right now. That, my friends, is just a small look into the true nature of race in America.